中文名: iPad/iPod/iPhone多媒体文件管理工具
英文名: Wondershare iMate
资源格式: 压缩包
版本: v1.0.5
发行时间: 2012年
制作发行:
Wondershare Software Co., Ltd.
简介: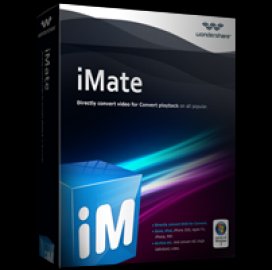 软件类型:应用软件-文件管理
软件性质:免费破解软件
操作系统:Windows
应用平台: Windows NT4/2000/2003/XP/Vista and Windows 7
问题反馈:http://support.wondershare.com/
网站链接:http://www.wondershare.com/imate/#header
软件介绍:

Wondershare iMate 是在windows上备份苹果设备资料的软件,如果你有 iPad、iPhone 或 iPod等,它可以把资料备份到电脑或是iTunes数据库,也可以将音乐MP3、影片、DVD、图片、e-book放入 iOS设备里。

Wondershare iMate 可以对常见的影片格式进行转换,比如 AVI、WMV、MPG、FLV 等。

Wondershare iMate是一个易于使用、功能全面、强大的iPad/iPod/iPhone管理程序,它设计的目标是简单、快速的管理Apple IOS设备(iPhone, iPod and iPad)和iTunes或PC直接的多媒体文件。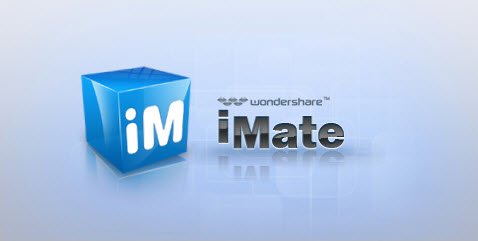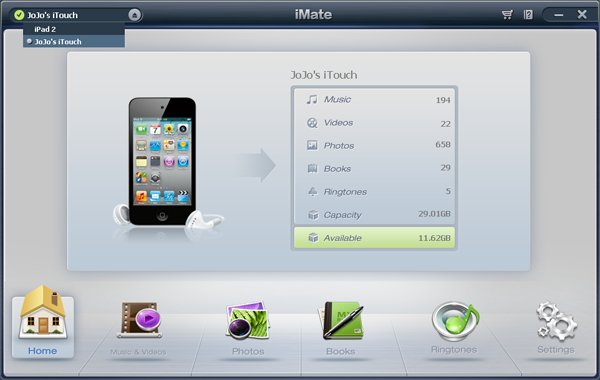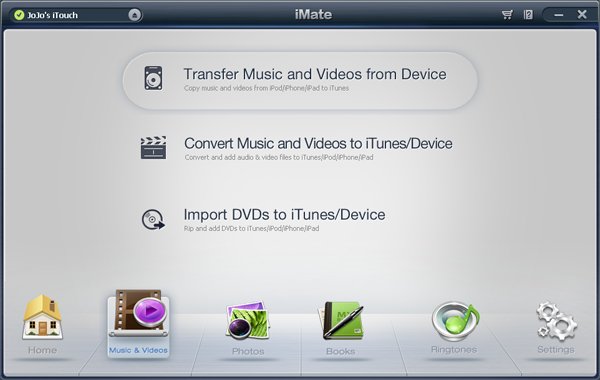 ======================================

下载链接来自sharevirus,
未经过安装测试与安全检测,使用者后果自负与本论坛无关
软体版权归原作者及其公司所有,如果你喜欢,请购买正版

======================================



Convert, Manage, and Copy Video, Music, and More on iPad, iPhone, or iPod
Converts videos from any format to playback on iPad/iPhone/iPod
Directly transfers videos and other content not purchased on iTunes to the device
Transfers content from the device back to the PC
Directly transfer & manage eBooks to iOS devices
Manage photo libraries on iOS devices, and even create ringtones from any song

Why Choose iMate?

Wondershare iMate for Windows is an ideal companion software for iPad, iPhone, and iPod owners; and solves the problem of how to transfer videos and other content not purchased on iTunes to the device. iMate can convert videos in almost any format (AVI, WMV, FLV, etc) to the correct format and transfer directly to the device. iMate can also transfer content already on the device back to the PC. iMate manages photo libraries and can create ringtones, too!
Convert any video/DVD/song, direct copy to iOS devices
Convert video for iOS devices. It makes it a cinch to convert almost all regular videos, including AVI, MP4, MPG, MPEG, 3GP, MOV, WMV, FLV, MKV, DV, H.264, ASF, etc. to iPad/iPhone/iPod playable music and videos.
Rip DVDs. iMate rips DVDs and converts them for playback on iOS devices.
Extract audio from video files. iMate allows you extract audio track from any video file so that you can enjoy the music videos by listening, saving your storage space and extending battery life.

Back up iPad/iPhone/iPod to iTunes/PC
Back up iOS devices to iTunes. Copy all files from devices including music, videos, playlists, etc. to iTunes for backup, retrieve iTunes library in case of computer crash etc.
Transfer between iOS devices and PC. Transfer music, videos, photos, ebooks and iPhone ringtones between devices and PC, without unwanted synchronize.

Manage iPad/iPhone/iPod photos
Save all photos to PC. With just a few clicks you can copy all the photos & videos shot on your iPhone/iPod/iPad. (iOS 5 except)
Manage photos. Preview, rotate, add and delete photos as you like. Add one or multiple photos to device without unnecessary syncing.

Manage ebooks on iOS devices from PC
Manage iBooks bookshelf. You are able to sort books by category, add or delete ebooks as you wish on computer with ebooks cover visible.
Back up ebooks/audiobooks to iTunes. iMate allows you to transfer any ebook in Epub/PDF, audiobook on iPhone/iPad/iPod back to iTunes.

Make iPhone ringtones with ease
Create iPhone ringtones from audios. Freely make your own iPhone ringtone with favorite music files in AAC, AC3, MP3, OGG, MKA, etc.
Generate iPhone ringtones from videos. Exactly extract audio tracks from your admiring video files like MOV, MKV, FLV, AVI, MP4, etc. for making iPhone ringtones.
Customize iPhone ringtone settings. Creatively amplify the ringtone volume as well as choose the fade in/out effects for it. Usefully preview your DIY iPhone ringtone to make sure that's the part you want.



引用
System Requirements
Supported OS: Windows NT4/2000/2003/XP/Vista and Windows 7
Processor: >750MHz Intel or AMD CPU
Free Hard Disk Space: 100 MB or more
RAM: 256 MB or above
代码
   
   
     
     t h e c r a c k e r s o f     
         
            
   ²² ² ² ²²²   
   ²²²² ²²   
   ²   ²   
 ²   ² 
  ² ² ²²  
    ²² 
[rAD!s]   ²  ² ² ²  
 ²²²   ²² 
² ² ²² ² ²²² ²²
²²      ²
²     ²
   p r e s e n t t h e 2 0 k - c o l l e c t i o n   
² ² ‏ ‏ ² ²
  Wondershare iMate v1.0.5 *INCL.KEYMAKER*  
‏   ‏
 
 Cracked by....: Cyrex Release-Name..: CR-QYV07.ZIP 
 Supplied......: CORE Release-Date..: 2012/03/11 
 Packaged......: CORE Release-Type..: Util 
² Protection....: Serial OS............: Windows ²
 Crack/SN......: Keymaker Language......: English 
 Rating........: [You decide!] Disks.........: 05 
 
² ²
    
  ² ²  
‏ ²       ² ‏
          
 ²       ² 
   ‏  °² ²°  ‏   
‏    ±± ±±    ‏
  ²   ²² ²²   ²  
²±   ²² ²²   ±²
²²²² ² ² ²²²²
 ° ° 
°   
°²   ²°
   
 
‏ ‏  ²
²    ² ²     
   ²±   ±²  ²° 
 °²  ²²²² ²²²²     
       ²°  
  °² ‏ ²
² ‏ ..: DESCRiPTiON :.. ²
² ²
² ²
² Wondershare iMate for Windows is an ideal companion software for ²
² iPad, iPhone, and iPod owners; and solves the problem of how to ²
² transfer videos and other content not purchased on iTunes to the ²
² device. iMate can convert videos in almost any format (AVI, WMV, ²
² FLV, etc) to the correct format and transfer directly to the ²
² device. iMate can also transfer content already on the device back ²
² to the PC. iMate manages photo libraries and can create ringtones, ²
² too! ²
² ²
² http://www.wondershare.com/imate ²
² ²
² ²
° °
‏ ‏
     
  ‏   ± ±   ‏  
       
²  ‏  ‏ ‏  ‏  ²
     
 °²   ²° 
         
  °² ..: iNSTALL/REGiSTER NOTES :.. ²°  
² ‏ ‏ ²
² ²
² ²
² Use our keymaker to register the application. ²
² ²
² ²
² ²
² ²
² Thanks for choosing ²
² (C)hallenge (O)f (R)everse (E)ngineering! ²
² ²
² ²
² ²
² ‏ ‏  ²²
    ² ²    
  ²±   ±²  ²° 
 °²  ²²²² ²²²²     
       ²°  
  °² ‏ ²
  ..: CORE NEWS AND iNFOS :..  
   
²   ²
²  - not available -  ²
²²   ²²
²   ²
²   ²
   
   
²   ²
 
 
 
 
² ²
 
 
 
 
² 
 ‏ ‏ 
²   ²
   
² ²
²   ²
 
 
² ²
 
² ²
 
² ²
 
 
 
² ²
  ‏ ‏  
² ‏   ‏ ²
         
²  ² ²  ²
   
 
² ²
 
² ²
² ²
² ²
 
 
 
 
   
   lAYOUt & hEADER bY. [rAD!s]   
   nfO UPdATED ON [2012/01/13]   
   (c) C.O.R.E. 2 0 1 2   
 
ת CRC E0ED:01CA
这里是其它用户补充的资源(我也要补充):
暂无补充资源