中文名: UML建模工具
英文名: Change Vision Astah Professional
资源格式: 压缩包
版本: v6.5.1 X86/X64
发行时间: 2012年
简介: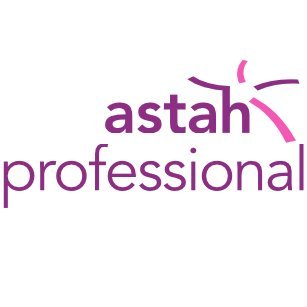 Astah Professional是一款全新的轻量级UML建模工具,支持 UML1.4 规范中定义的所有图,并且创新地集成了思维导图和 UML 。采用 100% 纯 JAVA 构建的 JUDE 可以实现跨平台应用。 JUDE 不仅能够实现分布式建模、项目合并,还能够实现和其它建模工具的交互。 JUDE 的 JAVA 双向工程功能更是可以减轻开发人员的工作量。 除了在功能上表现出众,内容丰富的使用手册让本身就极易上手的 JUDE 更容易被用户所接受。


Astah Professional 功能强大,支持 UML1.4中所有图和主要的图形,元模(Meta Model)及属性,全面满足您建模所需,还集成了思维导图,工程合并,协作开发等十余项特色功能,以及许多方便用户的贴心实用的功能。

Astah Professional 是100% 纯 Java 应用程序,可以跨平台在各种主流操作系统中使用。支持 OMG XMI标准格式,可以与其它建模工具交互模型。为方便用户书写 Office 文档,软件支持以 Microsoft EMF 增强图元拷贝粘贴至 Microsoft Office,也可以将模型信息导出到 Office Excel。软件提供了内容丰富的使用手册,全面查看 Astah Professional 所有的功能。

简单,友好,强大,轻快,高效,以人为本,这就是Astah Professional最大的特色,提高你的 UML 建模效率.


引用
UML建模,就是用模型元素来组建整个系统的模型,模型元素包括系统中的类、类和类之间的关联、类的实例相互配合实现系统的动态行为等。UML提供了多种图形可视化描述模型元素,同一个模型元素可能会出现在多个图中对应多个图形元素,人们可以从多个视图来考察模型。UML建模主要分为结构建模、动态建模和模型管理建模3个方面,第1个方面是从系统的内部结构和静态角度来描述系统的,在静态视图、用例视图、实施视图和配置视图中适用,采用了类图、用例图、组件图和配置图等图形。例如类图用于描述系统中各类的内部结构(类的属性和操作)及相互间的关联、聚合和依赖等关系,包图用于描述系统的分层结构等;第2个方面是从系统中对象的动态行为和组成对象间的相互作用、消息传递来描述系统的,在状态机视图、活动视图和交互视图中适用,采用了状态机图、活动图、顺序图和合作图等图形,例如状态机图用于一个系统或对象从产生到结束或从构造到清除所处的一系列不同的状态;第3个方面描述如何将模型自身组织到高层单元,在模型管理视图中适用,采用的图形是类图。建模的工作集中在前两方面,而且并非所有图形元素都适用或需要采用。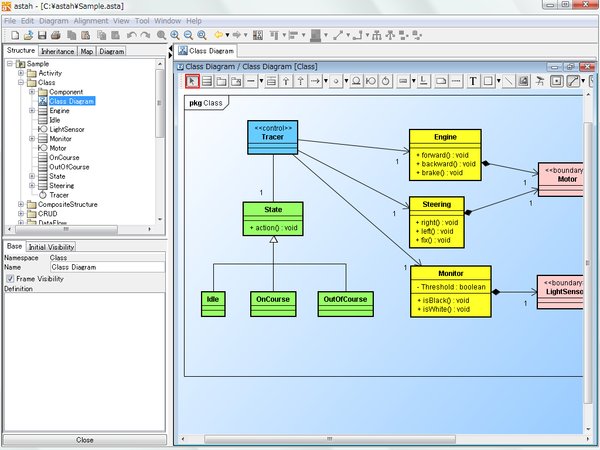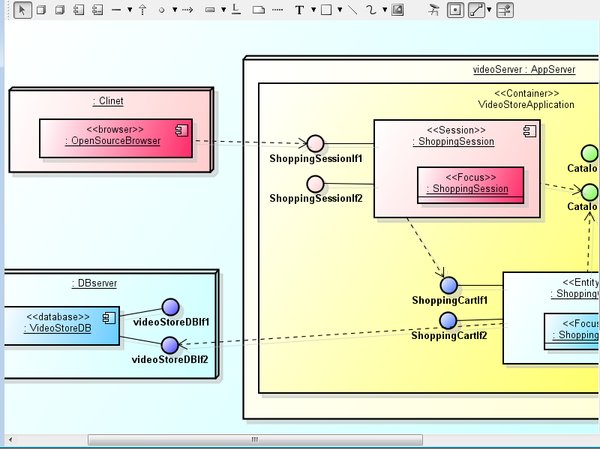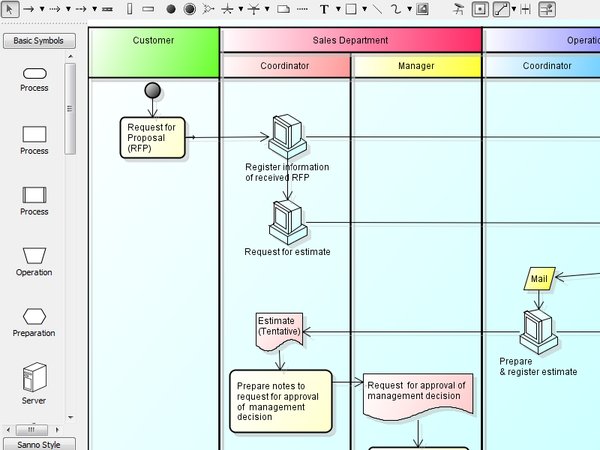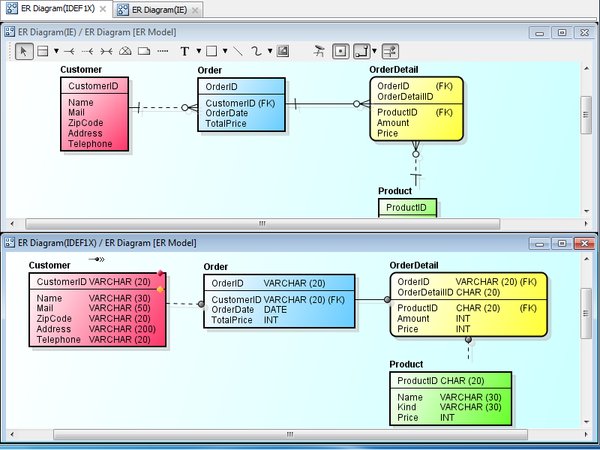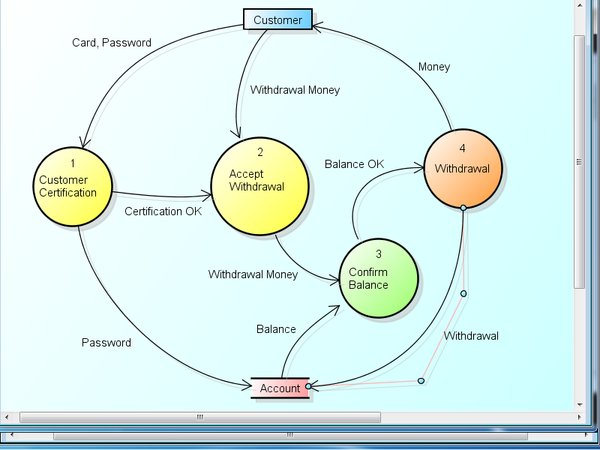 ==========================================
下载链接来自sharevirus,
未经过安装测试与安全检测,使用者后果自负与本论坛无关
软体版权归原作者及其公司所有,如果你喜欢,请购买正版
==========================================
Make your next project refreshingly simple with Astah Professional.
The next step in universal modeling, Astah Professional is an intuitive platform that creates highly-stimulating presentation tools that increases productivity and understanding through a wide variety of diagrams. Imagine clear, crisp illustrations of your project that translate the complexities of both your business and your software at a mere glance.
Astah Professional takes your project and briskly reimagines and reforms it into a variety of diagrams that can be flipped through at a click; Mind Maps, Flowcharts, ER diagrams, CRUD, Requirement Diagrams and more. Suddenly your project can be easily accessed from a myriad of perspectives, promoting a new level of understanding, and communication within your team.
Easily creating and editing these powerful diagrams is at the core of Astah Professional's design with features like free-hand "drawing", highlighting, alignment guides, and traceability maps. Additionally, Astah Professional focuses team development with functions that make it simple to merge files from team members, or to upload diagrams to web browsers. This allows each member of your team to communicate and present as effectively as the whole.
Astah Professional is comprehensive, one tool to translate all of your ideas. Download our free trial today and see the difference for yourself.
Diagram
UML2.x
Mind Map
ER Diagram
Flowchart
CRUD
Data Flow Diagram (DFD)
Requirement Table
Requirement Diagram
Languages, API, Plug-ins
Java Modeling, Export / Java Reverse
C# Modeling, Export / C# Reverse
C++ Modeling, Export / C++ Reverse
Getting/Editing models by using API
Plug-ins
Model Conversion between diagrams
Convert UML models to Mind Map Topics, ER, DFD models and vice versa
Convert ER models and DFD models and vice versa
Convert Flowchart models to UML models
Expression
Business Actor, Business UseCase, etc
UseCase Description
Multilingual Display (Alias)
Highliter, FreeHand
Oval, TextBox, Filled Rectangle, Corner-rounded Rectangle and Texts
Mini Icon
Assist Functions
Suggest Feature
Alignment Guide
Search in Diagram
Customizing Keybinds
Auto-layout, Alignment, Size adjustment
Jump to diagram from Structure Tree
Hyperlink
Search and Replace
Copy and Paste to Microsoft office documents
Customize Stereotype Icons
Traceability Map
Team Development
File locking (mutual exclusion)
Merge
Compare projects of diagrams/models
Reference Model Management
Input-Output
Printing, Print options, Print Preview
Exporting to JPEG, PNG, EMF, SVG files
Exporting to RTF Documents
Exporting HTML
Exporting CSV
Database Reverse Engineering
Exporting Entity Definition Report
SQL Export
XMI Input/Output
Tagged Value
Astah Publish Compatible
Home Page
-
http://astah.net/editions/professional#
System Requirements
Astah Professional, UML and Community
Astah works across platforms; requirements for Windows; Mac; and Linux are below.
Windows XP, Vista, or 7(Vista 64bit and XP 64bit not supported); 1 GHz or better; 512 RAM (1GB recommended); 400MB Drive Space; Oracle Java 6 (Update 16) or later*
Mac OS x 10.6.2 or later; Intel Processor; 1GB RAM (2 recommended); 400 MB Drive Space; Java Runtime environment 1.6.0_20 or later
Linux: Ubuntu 10.10, Maverick Meerkat or CentOS 5.5 (Debian GNU,Linux 5.0.6 - lenny , Fedora 13 are unsupported) Oracle JDK 6 (update 22) or later*; Desktop Manager: GNOME
* Technical support is not provided at this time for any problems which may occur from running Astah on Java 7
Astah Share
To receive technical support your environment needs to meet the following requirements:
Clients
OS: WindowsXP SP3 / Windows Vista / Windows 7
Web Browser: Google Chrome 7.x or later / Firefox 3.x or later/ Internet Explorer 7 or later
Please download Adobe Flash Player 10 or later.
JavaScript needs to be enabled.
Server
OS: Linux (X Window System needs to be enabled), Windows Server 2003, Windows Server 2008
Java: Oracle JRE 1.6 or later (1.6.0_26 is included in installer for Windows.)
Application Server: Apache Tomcat 6.0.29 or later (Apache Tomcat 7.0.19 is included in installer.)
Database: H2 Database Engine 1.3.155 (H2 Database Engine 1.3.155 is included in installer)
It is recommended to use a machine that has multiple CPUs or multi-core processor to run Astah Share, because in some circumstances there may be many concurrent requests for Astah Share.
Notices
Other Java environment except Oracle Java is not currently supported.
It depends on the numbers of Astah files and access users, diagram sizes and maximum number of multiple concurrent requests, however the system environment for Apache Tomcat, Java (which are included in Astah Share installer) and Astah Professional is basically a recommended system environment for running Astah Share on.
代码
²²
²² ²²± ²  ²  ² ±²² ²²
²² °°     °° ²²
² ²
² Astah Professional v6.5.1 ²
     
²²² Release Date : 2012-02-11 ²²²
²² Nfo Date : 2012-02-11 ²²
²² ² ² ²²
²  Num. Disks : xx/16 OS : X64  ²
²  Nfo Time : 13:37 Rel Type : Cracked  ²
²  Cracker : Team Lz0 Archive : lz0*.zip  ²
²  Packer : Team Lz0 Rating : Your choice  ²
²  Supplier : Team Lz0 Language : English  ²
²  Protection : Limitations  ²
²   ²
²  Requirements : N/A  ²
²  : Always use a firewall.  ²
²  Publisher URL : http://astah.net  ²
²  Publisher : Change Vision  ²
²   ²
²  (-) Keyfile / License (-) Emulator  ²
²  (-) Patch (-) Serial  ²
²  (-) Cracked .EXE / .DLL (-) Retail  ²
²  (-) Keygen (-) Trainer  ²
²  ² (-) Loader (x) Other ²  ²
² ²   ² ²
²²     ²²
²² ²  1999 - 2012  ² ²²
 ²²²
²²   ²²²²+ I N S T A L L +²²²   ²²
²² ²  ²²²² ²  ² ²²
²   ²
²  1) Unpack and install.  ²
²  2) Overwrite existing with cracked files.  ²
²  3) Enjoy this release!  ²
²   ²
²  NOTE: For obvious reasons you should always make sure that  ²
²  the title is restricted access to internet by a firewall  ²
²  to avoid any problems. Further, when running our  ²
²  keygens/patches you might need to run it with admin  ²
²  rights while in Vista/Win7 to ensure that it has  ²
²  enough privileges.  ²
²   ²
² ²   ² ²
²²     ²²

这里是其它用户补充的资源(我也要补充):
暂无补充资源