专辑英文名: Islands Essential
专辑中文名: 孤岛
古典类型: 全集作品
资源格式: MP3
版本: [2 CD Set]
发行时间: 2011年06月27日
简介: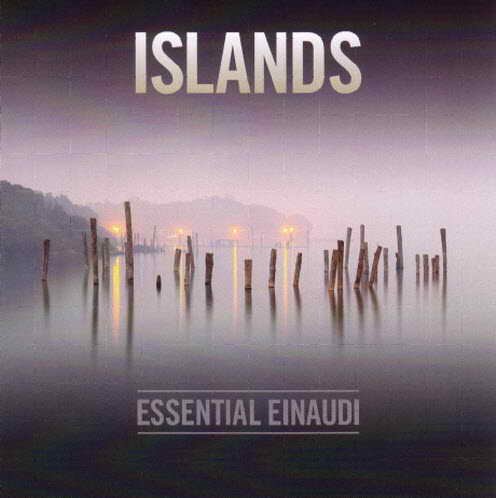 压缩码率: 320Kbps

专辑介绍:

意大利音乐家Ludovico Einaudi 鲁多维科·艾奥迪,本来从事比较严肃的交响音乐创作,进入80年代中期之后才开始尝试用新的形态来进行进行音乐制作和电影配音创作,却没有想到因此进入newage领域而一发不可收拾。2011年,他发布了最新个人精选双CD专辑《Islands》,收录了Ludovico Einaudi过往最首欢迎的曲目,包括一首新曲和三首重新录制的曲子。

艺 术 家:Ludovico Einaudi
专辑名称:Islands: Essential Einaudi
唱片公司:Universal
发行日期:2011年7月5日
音乐流派:Neo-classical, Piano
发行地区:UK

18th June 2011 10:00:00
Posted by Olivia Schaff
Ludovico Einaudi - Islands - Essential Einaudi
Italian pianist Ludovico Einaudi will already be familiar to people who have heard his scores for such productions as This Is England '86 and Black Swan, as well as being a permanent play list fixture on radio stations such as Classic FM. Einaudi's glorious compositions, with their fluid arpeggios and minimalist arrangements, are that rare breed of "classical music" that will appeal to anyone; they are like sunsets, quiet beaches, a forest walk after a rainstorm. Mixing a variety of genres, classical, pop and electronic, the songs are as evocative and expressive as any great indie anthem. Starting with the quiet beauty of 'I Giorni' the album brings a sense of calm and tranquility that cannot help but enchant and delight. Other highlights are 'Le Onde', the passionate 'Divinire' and the exquisite beauty of 'Primavera', all mainstays on classical radio stations. For those who already have his entire collection, Islands - Essential Einaudi will be a wonderful mix tape; for others, a perfect introduction to this man's glorious music.


引用
鲁多维科·伊诺第(Ludovico Einaudi,1955年11月23日-),义大利当代古典主义音乐作曲家、钢琴家。最初他用了几年时间从事传统音乐作曲。1980年代中期,他开始尝试个性化的表现形式,创作了一系列舞曲和多媒体作品。他还为电影做配乐。实际上他首先是作为一个电影配乐作曲家引起人们注意的。

1988,他为Andrea De Carlos编剧的《Cream Train》一片配曲,获得成功。1990年代,他开始创作一系列钢琴曲,颇受欢迎。1996年他的首盘钢琴曲专辑《海浪》(Le Onde)出版,在义大利和英国成为畅销唱片。他的音乐作品注重渲染气氛,具有简约主义色彩。

I did not approach Ludovico Einaudi's Islands with affluence. Like most music writers, my relationship with ambient, piano driven minimalist-compositions of contemporary classical has been a game of occasional embrace; anchored in a few Steve Reich releases and a cursory knowledge of Max Richter and Jóhann Jóhannsson, but not much else. Islands arrived out of pure curiosity; Einaudi has charmed me in film scores before, but in no concrete releases. Personally, I was bored of my current boundaries and eager to set new ones.

the unabridged title, Islands – Essential Einaudi is fairly self explanatory. The record gathers a number of compositions from the Italian musician's predictably abounding catalog; spanning 10 works, 19 records, and a handful of scores. A pianist at heart, most of these songs are structured entirely out of ivory – Einaudi softly tinkering around the upper half of his instrument in gorgeous melancholy, the sort of thing you'd expect in the post-resolution slope at the end of a film. It's the sort of music you always hear, but never exactly know where to find – potentially because we as a demographic prefer songs with a little more meat on their skeletons, but this type of phantom delicacy can certainly cast a spell on a room. It makes things move in slow-motion, moments hang poignantly in the air – he's carving a soundtrack for lovers, for loneliness, for living and for living rooms – chastise it for the white-collar glib and its uncontested beauty if you must, but there's no denying that his craft has a variety of uses. His fleeting piano has that feeling we often associate with the sound; bittersweet, morosely fulfilled, with an undercurrent of swift, raw emotion –an easy way to the heart, but it's an addicting sensation, something you might find yourself playing over until the feelings go away.

Einaudi has a lot more to offer. He'll delicately wrap strings around his keys, or build to a breaking point, or turn his music inwards, emerging in prickly, discomforting atmosphere. These more active songs certainly show off Ludovico's talent for composing, and scoring, and sound-making – but maybe not as a song-maker. When he embraces the more traditional tropes of escalating release, his music becomes more locatable to a thing. He ends up less of an artist, and more of a mechanic to a cause – making scaling, impenetrable songs that beat the listener with its purpose – like I said completely necessary within a score but not for much of an invigorating listen. The elegant simplicity of his solo-piano compositions ends up the favorite, perhaps the favorite for the layman, but the favorite none the less.

So, between us uncultured folk who can't run with the orchestral crowd, is Islands a recommendation? Well, it might not make your year end list or blow minds with inventive gravitas, but it's most certainly a record you'll want around the house. When the mood makes sense, the successes of Ludovico Einaudi are irreplaceable.

专辑曲目:
CD 1

01. I Giorni (6:52)
02. The Earth Prelude (5:03)
03. Le Onde (5:38)
04. Nightbook (5:52)
05. Divenire (6:44)
06. Dietro Casa (3:55)
07. Fairytale (4:01)
08. Nuvole Bianche (5:59)
09. Passaggio (5:59)
10. Primavera (7:25)
11. Nefeli (4:31)
12. Questa Notte (5:43)
13. Berlin Song (4:26)
14. Melodia Africana III (4:47)

CD 2

01. High Heels (5:07)
02. White Night (3:15)
03. L'origine Nascosta (3:13)
04. Love In A Mystery (3:04)
05. Monday (5:57)
06. Lady Labyrinth (Remix) (5:38)
07. Solo (6:39)
08. Ancora (12:11)
09. Andare (6:59)
10. Eros (5:43)
11. Indaco (5:23)
12. Fly (4:40)
13. Oltremare (11:02)
这里是其它用户补充的资源(我也要补充):
暂无补充资源