专辑英文名: Accustic Arts - Uncompressed World vol.1
专辑中文名: 无压缩音讯世界 一
别名: 发烧原音
音乐风格: 爵士
资源格式: FLAC
发行时间: 2009年07月01日
简介: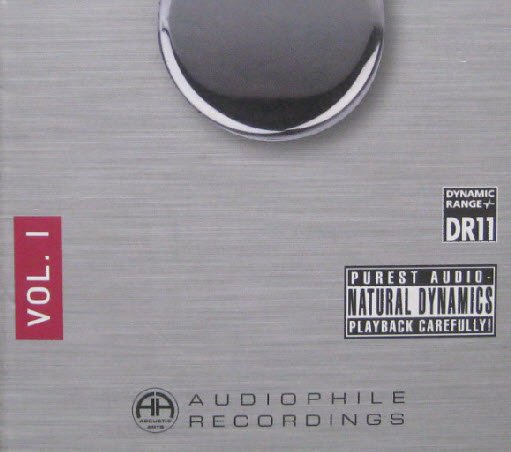 专辑介绍:

位於德国南部的ACCUSTIC ARTS发行唱片了,其与"Evolve Studios"唱片公司合作,发行了以"ACCUSTIC ARTS RECORDS"为品牌的发烧唱片。首张专辑为"Uncompressed World Vol. 1",主要以乐器.乐风为主类jazz乐,以乐器演奏为主,音场深度录的非常的不错!

UNCOMPRESSED WORLD VOL. I

In 2009 ACCUSTIC ARTS the World renowned and Award winning High End Audio brand of SCHUNK AUDIO ENGINEERING (SAE) located in Southern Germany, joined forces with the music-production and recording branch of SAE 'Evolve Studios' to establish a new Audiophile record label ACCUSTIC ARTS RECORDS. Our philosophy is to promote audiophile music in a way that appreciates the work of the producers, engineers and musicians putting emphasis on the recorded music to be released.

These experts rarely in the spotlight preferring the dim lights of their studios over the hype and publicity that dominates the music world today, yet it is these people and their production/recording knowledge, experience and skills which are the true basis of any outstanding piece of music. Putting emphasis and focus on these masterminds of music is also the basic idea of the first in the series, 'Uncompressed World'.

Important mastering insights on Uncompressed World Vol. 1:
For the first volume we have been concentrating on instrumental music pieces only, putting instruments and recording depth in focus. The tasks we set with the songs on Uncompressed World Vol. 1, (which have been very carefully selected from numerous listening sessions in terms of recording quality), was to bring them to the final
Master with zero loss of quality. Not an easy task indeed, as the individual tracks have been recorded in different time periods. The material therefore was recorded with different recording formats and levels and required to be adjusted. This was done by using a Pro Tools HD system. After many comparisons we decided to use the POW-R #1 dithering algorithm to convert some tracks to 44.1 khz/16 bits. The CD pre mastering itself was done with Sonic Pre Master on DDP to also work on an ideal no loss basis.

We hope you enjoy the music on this CD as much as we enjoyed compiling it and wish you many hours of musical pleasure with 'Uncompressed World Vol. 1'.
专辑曲目:
01. Paquito d'Rivera feat. Arturo Sandoval - Claudia
02. Paquito d'Rivera feat. Arturo Sandoval - Body and Soul
03. Budi Siebert Matthias Frey - Two Trees
04. PAmagieRA - Sambienta
05. Matthias Frey - Feathers and Flames
06. Benjamin Hermann - I Dreamed in the Cities at Night
07. Friedemann Witecka - The Last Waltz
08. Ralf Illenberger - Dancing Katchinas
09. Ralf Illenberger - Soleil
10. Joe Fagan Quartet feat. Barbara Burkle - Opus 10
11. Tineke Postma - Bar Celta
12. Mi Tierra - Split
13. Budi Siebert - Cosmic Soul
这里是其它用户补充的资源(我也要补充):
暂无补充资源