中文名: 密码管理软件
英文名: 1Password
资源格式: 压缩包
版本: v3.8.12 Mac OS X
发行时间: 2012年
简介: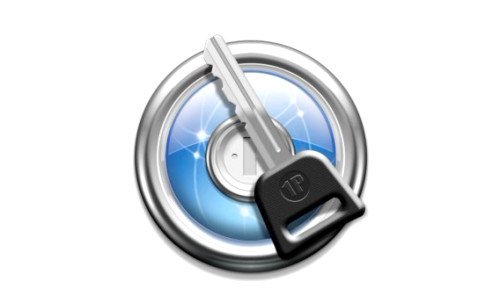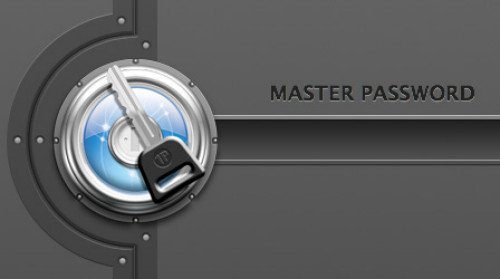 软件类型:软件---安全相关
软件性质:破解软件
应用平台:Mac OS X
操作系统:MacOSX
问题反馈:https://agilebits.com/support
网站链接:https://agilebits.com/onepassword
软件介绍:

1Password是加拿大公司 AgileBits 开发的"超级密码管理工具",支持 Mac、Windows、iOS 以及 Android 多种平台。,可以为您带来安全和方便。它提供反钓鱼保护功能和卓越的密码管理,并具有自动生成强密码功能。所有的机密资料,包括密码,身份卡和信用卡,都是保存在一个安全的地方。


1Password支持大多数Web浏览器,包括Safari, Camino, OmniWeb, DEVONagent, Firefox, Flock, Fluid, 和NetNewsWire等主流浏览器。所有浏览器扩展都共享一个密码链上的存储数据,这意味着当你从一个浏览器跳到另外一个浏览器的时候再也不需要手动复制您的密码.





1Password 是一款密码保护软件。iPassword 能够直接在浏览器里帮你创建安全性非常高的而又唯一的密码,然后帮你牢记他们。

除了Windows版,1Password 还有iPad、iPhone、iPod Touch和Mac版。这么多版本,或许你会觉得很不方便。如果经常切换机器,那就不仅需要在所有机器上装上1Password,而且还得在所有机器上保存好密码。本来是为了方便的,却带来这么多"不方便",是不是本末倒置了呢?

这个完全不用担心。要同步,不是早有 Dropbox 吗?iPassword会在你的系统上生成一个配置文件夹,你只需要将这个文件夹拖到 Dropbox里,它就可以帮你同步所有电脑上的密码了。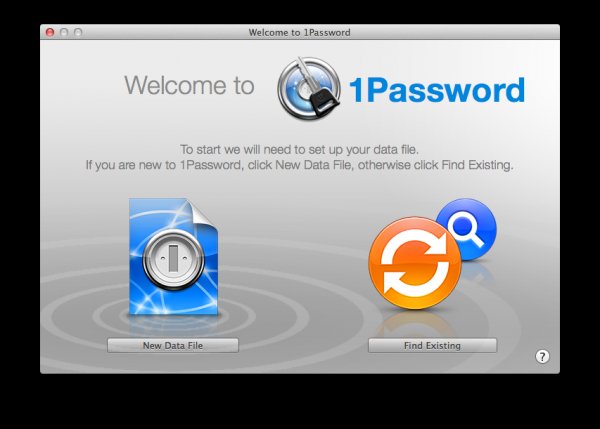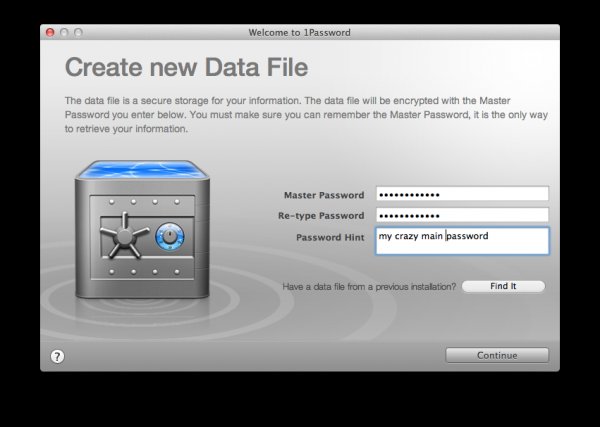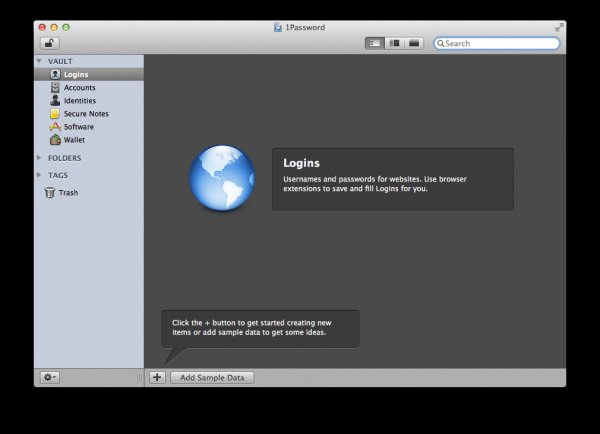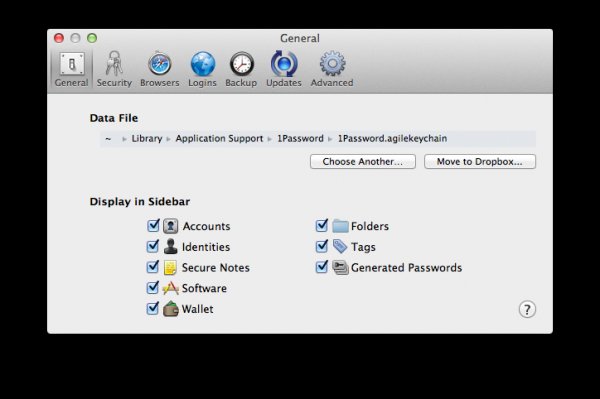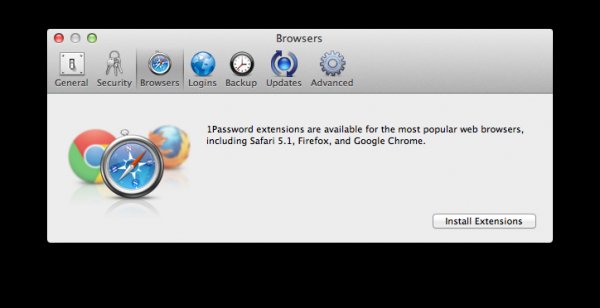 下载链接来自sharevirus,
未经过安装测试与安全检测,使用者后果自负与本论坛无关
软体版权归原作者及其公司所有,如果你喜欢,请购买正版






Take a look at all the new reasons why 1Password is the best password and identity manager on the market.
Take 1PasswordAnywhere

View your 1Password 3 information when away from your computer with 1PasswordAnywhere. Enjoy a gorgeous, Mac-like interface for viewing all of your items in the browser—Logins, Identities, Secure Notes, Software Licenses, Wallet, and even recently generated passwords.

You can copy user names, passwords, and anything else you have stored in 1Password for pasting into other applications. Learn more
Organize Software Licenses

Check out the all new dedicated section for organizing your Software Licenses. The addition of icons make each license stand out and you can add new Software items by dragging and dropping the application, or manually add your own icons. There's even a tool to scan your Applications folder to automatically update icons. Learn more
Edit items in your browser

Don't want to stop what you're doing to open 1Password and add details to a Login? Then stay productive and make those changes faster than ever before. With 1Password 3, you can edit Logins, Credit Cards, and Identities right from our browser extensions. Learn more
Get organized with Tags

Sorting your items into folders is cool, but you are IT if you can tag things, too! 1Password 3 enables you to tag all of its items, giving you more flexibility to tag, search, and organize your items for the way you work. Learn more
Attach files

You can now add file attachments to any item in 1Password! It's great for attaching file-based licenses and receipts to Software Licenses, adding images to Secure Notes, or adding a scan of your Passport directly to your Wallet.

Files are copied into 1Password's database and encrypted along with all of your other information. Learn more
Take your pick of the latest browsers

1Password 3 integrates with browsers that didn't exist when development ceased on 1Password 2 in 2009, such as Safari 5.1+ (summer 2011), Firefox 6+ (summer 2011), and Google Chrome (May 2010).
New Vault type: Accounts

You have passwords for AirPort routers, Mail and Entourage accounts, FTP apps, Instant Messaging, and the iTunes Store—and now you can store them in Accounts. An entirely new category of 1Password items, Accounts is for storing passwords and information for applications and other services that you don't use in a browser.
Put a face to Login names

Your website Logins will pop off the screen, thanks to 1Password 3 automatically grabbing thumbnails images. 1Password even collects "favicons," the tiny icons you see in the address bar, to help the Login you need stand out from the crowd.
Fresh new Wallet

The Wallet has been redesigned with the rest of 1Password, sporting gorgeous new icons for all item types and other bits of polish.

With the new Accounts and Software sections, the new Wallet makes it much easier to find what you need.
Put a face to your Identities

1Password 3 lets you add a unique image to each Identity to help it stand out. You can even use your Mac's iSight on the fly.
Smart Search

Find just what you need with 1Password 3's new and improved search features. You can now search Secure Notes and tags (another feature new to 1Password 3), and an all-new Smart Search feature offers multiple filters for the ultimate search-fu.
Gorgeous New UI

1Password 3 features a gorgeous new user interface that looks so sweet, some of our testers actually tried to lick their displays. It's also been redesigned for a widescreen world, featuring a new, more flexible layout, and a lock screen that means business when it comes to protecting your data.
Clipboard Security

New clipboard security feature automatically removes passwords from the clipboard to protect your data. By default the clipboard is cleared after 90 seconds.
But Wait, There's More

When we say 1Password 3 has "over 50 new features," we mean it. Here's a quick run down on the many other improvements:
New Setup Screens
Improved Welcome screens to help new and existing users setup 1Password.
New introduction screens for categories with no items, as well as ability to import sample data to quickly see how 1Password works.
Main Window
New Activity view to display and manage background tasks.
Improved search in Snow Leopard, the found items can now be selected immediately using Up and Down arrow keys, without the need to leave the search field.
2 new window layouts: Widescreen and Shelves.
List View
Ability to customize which columns are shown in list views for each category
Navigate between items using three-finger multi-touch swiping.
New icons for wallet items and accounts.
Category item counts can now be shown or hidden.
Keyboard shortcuts for quick navigation between the categories and changing layout mode.
Improved password strength indicators to better display very low strength passwords.
Detail View
Configure iPhone security levels directly on your Mac.
Dynamically resizing single-line and multi-line edit fields.
Spell checking in Secure Notes
Search text inside Secure Notes as well as auto-scrolling to found text when using the find panel.
Ability to add and remove fields from Logins.
Easy way to configure Login username and password.
Better date field entry using popup calendar.
Improved copy-to-clipboard for the credit card numbers to not include spaces or dashes.
Passwords can be hidden even in edit mode to protect your privacy.
Hidden passwords can be quickly revealed by holding the Option key.
Can now quickly generate passwords for Wallet Items and Accounts.
New hover graphics for one-click copy of usernames, passwords, and all other fields for easy pasting into other applications.
Browser Extensions
Brand new extensions with greatly improved form-filling!
Added Help > Troubleshooting > Reset Folder Permissions to fix majority of the configuration problems.
Better compatibility with Evernote and other Safari extensions.
Preferences
The lock/unlock sounds are controlled by System Preferences > Sounds.
Improved security preferences.
New General Preferences pane to allow data file configuration even when 1Password is locked.
Internal
1Password application is now codesigned to ensure the integrity of code and provide better update experience.
Large number of internal code improvements and bug fixes.
Many performance improvements
Innumerable internal code optimizations to take advantage of new Leopard technologies
1Password now runs as a 64-bit application on supported Snow Leopard and Lion machines.
Improved automatic update feature.
Improved browser extensions allow 1Password.app to be replaced even when browsers are running. This avoids the infamous "File in Use" problem as well as the need to restart the browser.
这里是其它用户补充的资源(我也要补充):
暂无补充资源