中文名: 剪贴板记录软件
英文名: Chronos.iClipboard
资源格式: 压缩包
版本: v4.0.1.MacOSX
发行时间: 2011年
简介: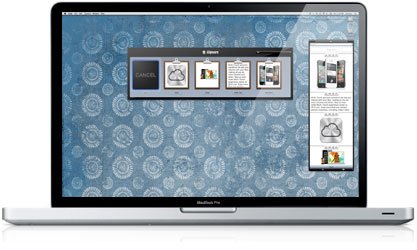 软件类型:应用软件
软件性质:破解软件
操作系统:MacOSX
应用平台:MacOSX
问题反馈:http://www.chronosnet.com/Support/index.html
网站链接:http://www.chronosnet.com/Products/iclipboard.html
软件简介:

iClipboard自动记录一切你从任何应用程序复制到剪贴板的历史。然后,您可以剪切粘贴这些历史内容,包括五种不同的方法: 1)屏幕的一侧; 2)特殊菜单栏的菜单; 3)快捷热键; 4) "服务"菜单;或5)全新的"粘贴"Blaster"

Send it blazing with the Paste Blaster.
If you're familiar with the Command-Tab hot key for switching between your running applications, then you already know how to use the Paste Blaster. Simply press a special hot key and large previews from your clipboard history will appear on your screen. Press the special hot key again until the clipping you want to paste is selected and presto, the clipping will automatically be pasted into whatever application you're using. It's super fast and super easy!





Put it on a shelf—NEW! Floating mode.

Whenever you press Command-C or choose Edit > Copy in any application, the clipping is automatically recorded in iClipboard's history. iClipboard has a special shelf that unobtrusively slides out from the side of the screen so you can access this clipboard history at any time. This means you're no longer limited to just the last thing copied to the clipboard.

The Shelf shows you a nice preview of each clipping. You can drag content (like text, images, movies, etc.) to the Empty clipping at the top of the Shelf to add clippings.

The Shelf opens and closes by clicking its tab. You can also set it up to automatically show and hide when the mouse pointer moves to/from the edge of the screen.

NEW! The Shelf no longer has to be tied to the edge your screen — it can float anywhere on your screen. Simply show and hide it whenever you want.

Order it from the menu bar.

The same clippings that appear in your Shelf are also always available from the menu bar. Simply select a clipping and it will automatically be pasted into the current application.

NEW! Search your clippings.

Instantly search all your clippings or just the clippings in a particular project.

NEW! Sort them. Order them.

Sort you clippings the way you like them. Options include capture date, name, project, kind (text, image, etc.), and capture application.

If you prefer to have your clippings arranged a particular way, you can drag and drop them in the exact order you want.

NEW! Paste rich text as plain text.

A special setting lets you choose to automatically paste rich text (sometimes known as formatted text) as plain text so it takes on the style of the document it's being pasted into. Specialized paste commands let you override the default setting whenever you need to.

NEW! Lock projects.

Lock a project to prevent clippings from being added to it or removed from it.

At your service.

Your clippings are also available for pasting from the system-wide Services menu. Snow Leopard users can also enjoy these services from the system-wide contextual menu system (right-click in the document where you want to paste a clipping).

Rapid-fire pasting.

Mac OS X only lets you put a single clipping on the system-wide clipboard at a time. This means if you're copying and pasting lots of information, you have to switch between applications or documents every time you copy or paste something.

iClipboard solves this problem by letting you copy and paste multiple items one after another. It maintains the correct order for you when pasting. For example, you can press a special hot key five different times in your web browser to copy five different paragraphs, and then you can switch to your word processor and press a special hot key five times to paste the five clippings.

Note: a small lightning bolt appears next to each rapid fire clipping for your convenience.


Paste in bulk.

iClipboard makes it easy to quickly paste multiple clippings at once. You can select just a few clippings to be pasted, or you can paste all the clippings in the history or a project.


Live large with BIG previews.

If the clipping preview you see in the Shelf doesn't show you enough detail, you can easily bring up a large preview. The big preview is especially useful if the clipping contains a lot of text you need to scroll through or a large image that you need to see in greater detail.

The preview will also let you watch a movie clipping; listen to an audio recording, or see a QuickLook preview of a file.

Previews show you pertinent information about the clipping like:

• Type. The type of the clipping like text, image, movie, etc.
• Size. The size of the clipping
• Application. The application where the clipping was copied
• Document. The document where the clipping was copied
• URL. The URL if the clipping is from a web page
• Time & Date. The time/date when the clipping was copied


Save it in a project.

Organize your clippings into as many projects as you'd like to create. You can easily move or copy clippings into your projects.


Give it a name.

You can optionally name your clippings for easier identification. Named clippings are useful for clippings you paste frequently.


Edit clippings.

You can edit text and web clipping directly from the Shelf. Editing clippings is useful if you need to make a correction or change to a clipping before pasting it.


Requires Mac OS X 10.6 or later
Computer with Intel Core 2 Duo or better


代码
▄ ▀ ▀ ▄
▄ ▄▄█▀ ▀█▄▄ ▄
▄▀▀█▄ ▄█▀ ▄▄▀██▀ ▀██▀▄▄ ▀█▄ ▄█▀▀▄
▄ ▐█▄▀ ▄ ▀▀ ▄██▀ t h e c r a c k e r s o f ▀██▄ ▀▀ ▄ ▀▄█▌ ▄
▀▄ ███▄ ▀ ▄▄▄▀ ███ ███ ▀▄▄▄ ▀ ▄███ ▄▀
▀ ▄▄ ▀▀▀▄▀███▀ ███ ▄▄▄ ▄▄▄ ▄▄▄ ▄▄▄▄ ▄▄▄ ███ ▀███▀▄▀▀▀ ▄▄ ▀
███ ▀█▀ ███ ▄██▓▓██▄ ▄███▓██▄ ████▓██▄ ▐█▓▓███▓█▌ ███ ▀█▀ ███
███ ▀ ███ ██▓█▀▀███▌█▓██▀▀██▓█▐█▓█▀███▌ ▓▓██▀██▀▀ ███ ▀ ███
███ ███ ▐███▌ █▓█▐███▌ ▐██ ███▌ █▓█ ▐██▌ ███ ███
█████ ▐█▓█ ▐██▀▐███ ███▌███ ▄███▌██▓█▄▄▄ █████
███ ███▌ █▓█▌ ▐█▓ ▐▓███▓█▀ ▐██████▌ ███
▄█▄▄▄█▄ ▐███ ██▄▐███ ███▌███▀▀███ ▓██▓▀▀▀ ▄█▄▄▄█▄
[rAD!s] ███▀▀ ▀▀▄ █▓█▌ ▐██▌███▌ ▐▓█ █▓█ █▓█▌▐███▌▄▄ ▄▀▀ ▀▀███
██▀ ▐█▓██▄█▓█▌▐█▓██▄███▌ ███ ▐███ █▓███▓█▄ ▀██
▓██▄ ▀███▓██▀ ▀███▓▓█▀ ▐█▓█▌ ▐█▓▌▐▓██▓████▌ ▄▓█▓
▀▓▓█ ▀▀▀ ▀▀▀ ▀▀▀▀▀ ▀▀▀ ▀▀▀▀▀ █▓█▀
▓▌ ▄ ▀█▌ ▐█▀ ▄ ▐▓
▐▌ █ █▌ p r e s e n t t h e 2 0 k - c o l l e c t i o n ▐█ █ ▐▌
▓ ▓ ■▀▀ ▀▀■ ▓ ▓
▐▌ █▌ Chronos iClipboard v4.0.1 *INCL.KEYMAKER* ▐█ ▐
■ ▐█ █▌ ■
█▌ ▐█
▐█ Cracked by....: symmetry Release-Name..: CR-RGA01.ZIP █▌
██ Supplied......: CORE Release-Date..: 2011/11/23 ██
██▌ Packaged......: CORE Release-Type..: Util ██
█▓▌ Protection....: Serial OS............: MacOSX ▐▓█
▐██ Crack/SN......: Keymaker Language......: English ██▌
▐██▌ Rating........: [You decide!] Disks.........: 06 ██▌
▐██ ██▌
█▓█ █▓█
███ ▀█▄ ▄▀▀▀▄ ▄█▀ ███
███▄ ▀▄ ▄█▓▀▄▄▀ ▀▄▄▀▓█▄ ▄▀ ▄███
■ ▀█▓█▄▄ ▀▀▄▄ ▄▀▀ ▀▄ ▄▀ ▀▀▄ ▄▄▀▀ ▄▄█▓█▀ ■
▀▄▄ ▀▀█████▄ ▀▄ ▐ ▀▄▄ ▄▀ ▀▄ ▄▄▀ ▄▀ ▄█████▀▀ ▄▄▀
▀▀█▄▄▄ ▀█▓██ █ ▀ ▀▀█▄ ▄█▀▀ ▀ █ ██▓█▀ ▄▄▄█▀▀
▄ ▀▀██▀ ▀█ ■▀ ▄▀▀ ▐░▓ ▓░▌ ▀▀▄ ▀■ █▀ ▀██▀▀ ▄
▄■ ▄ ▄ ▐▌ ▒▒▌ ▐▒▒ ▐▌ ▄ ▄ ■▄
█▌ ▀ ▓▄▄▀ ▀▄▄ ▀▄▄ ▓▓█ █▓▓ ▄▄▀ ▄▀▀ ▀▄▄▓ ▀ ▐█
▐▓█▄▄▒ ▄▄▄██▀ ▀ ▄▄▓▓▀ ▀▓▓▄▄ ▀ ▀██▄▄▄ ▒▄▄█▓▌
▀▓█▓████▓▓█ ▄█▓▀ ▀▓█▄ █▓▓█████▓█▓▀
▀▀▀▀▀ ░█▀ ▀█░ ▀▀▀▀▀▀▀
░█ ▄▀▀▄ ▄▀▀▄ █
▐▌░▓▀ ▐▌ ▐▌ ▀▓░▐
▀▄ ▄▀ ▀▄ ▄▀
▀▀ ▀▀
▄■ ■▄ ▄▄▀ ▄▀▓▄
▄▓▀▄ ▀▄▄ █▌ ▀ ▓▄▄▀ ▀▄▄▓ ▀ ▐█ ▄▀▀ ▄▄▄ █
█ ▄▄▄ ▀▀▄ ▐▓█▄▄▒ ▄▄▄██▀ ▀██▄▄▄ ▒▄▄█▓▌ ▐▌ ▄▓░ ▀▀▄▄
▄▄▀▀ ░▓▄ ▐▌ ▀▓█▓████▓▓█ █▓▓█████▓█▓▀ ▀▄ ▀ ▀ ▄ ▀▄
▄▀ ▄ ▀ ▀ ▄▀ ▀▀▀▀▀ ▀▀▀▀▀▀▀ ▀▀▓░ █▀ ▐█
█▌ ▀█ ░▓▀▀ ■▀ ▓▌
▐▓ ▀■ ..: DESCRiPTiON :.. ▓▌
█▓ ▓█
█▓ ▓█
▓ iClipboard automatically keeps a history of everything you copy to ▓█
▓ the clipboard from any application. You can then paste any ▓█
▓ clipping from the history five different ways: ▓█
▓ ▓█
▓ 1) the Shelf on the side of the screen ▓█
▓ 2) the special menu in the menu bar ▓█
▓ 3) the Rapid-Fire hot key ▓█
▓ 4) the Services menu ▓█
▓ 5) the ALL-NEW Paste Blaster ▓█
▓ ▓█
▓ The choice is yoursà ▓█
▓ ▓█
▓ http://www.chronosnet.com/ ▓█
█▓ ▓█
▐▓▌▄ ▄▐▓▌
▀░▀ ▀░▀
■▀ ▀■
▀▄ ▄▄ ▄ ▄ ▄▄ ▄▀
▀ ▄ ■ ▄▀▀ ▀ ▀▒▀ ▀▒▀ ▀ ▀▀▄ ■ ▄ ▀
▐▌ ▀ ▄ ▄ ▄ ▄ ▀ ▐▌
▄▓▀▄ ▀▄▄ ▀■ ▄ ■▀ ▀■ ▄ ■▀ ▄▄▀ ▄▀▓▄
█ ▄▄▄ ▀▀▄ ▄▀▀ ▄▄▄ █
▄▄▀▀ ░▓▄ ▐▌ ▐▌ ▄▓░ ▀▀▄▄
▄▀ ▄ ▀ ▀ ▄▀ ▀▄ ▀ ▀ ▄ ▀▄
█▌ ▀█ ░▓▀▀ ..: iNSTALL/REGiSTER NOTES :.. ▀▀▓░ █▀ ▐█
▐▓ ▀■ ■▀ ▓▌
█▓ ▓█
█▓ ▓█
▓ Use our keymaker to register the application. ▓█
▓ ▓█
█▓ ▓█
█▓ ▓█
█▓ ▓█
█▓ Thanks for choosing ▓█
█▓ (C)hallenge (O)f (R)everse (E)ngineering! ▓█
█▓ ▓█
█▓ ▓█
▐█▓ ▓█▌
▐█▓ ▄■ ■▄ ▄▄▀ ▄▀▓▄▓█▌
▀▄ ▀▄▄ █▌ ▀ ▓▄▄▀ ▀▄▄▓ ▀ ▐█ ▄▀▀ ▄▄▄
▄▄▄ ▀▀▄ ▐▓█▄▄▒ ▄▄▄██▀ ▀██▄▄▄ ▒▄▄█▓▌ ▐▌ ▄▓░ ▀▀▄▄
▄▄▀▀ ░▓▄ ▐▌ ▀▓█▓████▓▓█ █▓▓█████▓█▓▀ ▀▄ ▀ ▀ ▄ ▀▄
▄▀ ▄ ▀ ▀ ▄▀ ▀▀▀▀▀ ▀▀▀▀▀▀▀ ▀▀▓░ █▀ ▐█
█▌ ▀█ ░▓▀▀ ■▀ ▓▌
▄▄ ▄ ..: CORE NEWS AND iNFOS :.. ▄ ▄▄
▄████ ▀▄ ▄▀ ████▄
▐██▓██▌ ▐▌ ▐▌ ▐██▓██▌
██▓███ █ - not available - █ ███▓██
▐▓█▓█▌ ▄▀ ▀▄ ▐█▓█▓▌
█▓██ ▐▌ ▐▌ ██▓█
▐█▓▌ ▀▄▄ ▄▄▀ ▐▓█▌
██▌ ▀▄ ▄▀ ▐██
▀█ ▐▌ ▐▌ █▀
▓ ▄▀ ▀▄ ▓
▄█▀ ▀█▄
▄▀▀ ▀▀▄
▄▀ ▀▄
▄█▌ ▐█▄
▓█▌ ██▓
▐██ ▐█▌
██ ██
██ ██
██ ██
▓██ ██
▐██▌ ■▀▄ ▄▀■ ▐█▌
█▓█▄ ▐▌ ▐▌ ▄█▓
▀████▄▄ ▄▄▄▄█▀ ▀█▄▄▄▄ ▄▄████
████▓█████▀▀ ▀▀█████▓████
▐▓█ ▀▀▀ ▀▀▀ █▓▌
▐█▌ ▐█▌
▐█▌ ▐█▌
█▓ ▓█
▐█▌ ▐█▌
█▓ ▓█
▐█▌ ▐█▌
█▓ ▓█
█▌ ██
██ ▐█▌
▐█▌ ▐█▌
▐▓▌ ▐▓▌
██ ▄ ▀■ ■▀ ▄ ██
▐▓▌ ■ ▀ ▀ ■ ▐▓▌
██ ▄█▀▀▄▄ ▄ ▀ ▀ ▀ ▀ ▄ ▄▄▀▀█▄ ██
▐▓▌▄▀▀ ▀█▄ ▀▓▀ ▀▓▀ ▄█▀ ▀▀▄▐▓▌
██ ▀ ▀ ██
███ ███
▓██ ██▓
▐██▌ ▐██▌
▓██ ██▓
██▓ ▓██
▓██ █▓█
███ ███
███ ███
██ ██
▐▌ ▐▌
█ ▄▄▄ ▄▄▄ █
█ ▄▀▀ ▀▀▄ lAYOUt & hEADER bY. [rAD!s] ▄▀▀ ▀▀▄ █
▀▄ ▀▄ █ nfO UPdATED ON [2011/01/01] █ ▄▀ ▄▀
▀▀▄▄▄ ▄▄▄▀ ▄ (c) C.O.R.E. 2 0 1 1 ▄ ▀▄▄▄ ▄▄▄▀▀
▀▀▀▀▀ ▀▀▀▀▀
· CRC AECD:23A1
下载链接来自STF
未经过安装测试与安全检测,使用者后果自负与本论坛无关
软体版权归原作者及其公司所有,如果你喜欢,请购买正版
这里是其它用户补充的资源(我也要补充):
暂无补充资源