专辑英文名: Trailer Beast:Heroes, Legends And Ogres
专辑中文名: 重击预告片之英雄.传奇和食人魔
资源格式: FLAC
发行时间: 2011年
简介: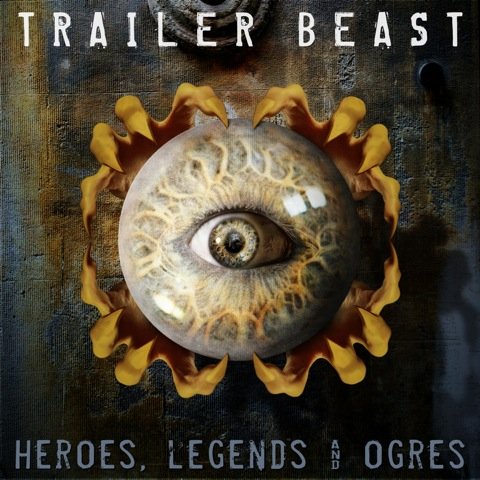 专辑码率:Level 0
专辑风格:Epic/Trailer Music

专辑介绍:

来自Immediate Music旗下的神秘团体Globus可说是集聚了他们的精英,对于他们之前的Trailerhead,Trailerhead:Saga,Epicon三张作品大家也是耳熟详知了吧!这张和Epicon一样也是邀请了未知艺术家演唱了他们的Trailer作品!


引用
Wiki:
Immediate Music is a music composition company based in Santa Monica, Los Angeles, that is notable for providing a specialized library of high-end trailer music for commercial motion pictures. Since 1992, Immediate Music has licensed music from its library to hundreds of theatrical trailers and television spots for all the major Hollywood studios. The company's music has been featured in the trailers for films such as Hellboy II: The Golden Army, Avatar, Iron Man, Pirates of the Caribbean: At World's End, Coraline, Kingdom of Heaven, Cirque Du Freak: The Vampire's Assistant, X-Men: The Last Stand, the Matrix films , the Spider-Man films, The Wolfman, and the Harry Potter films.In 2007, Immediate received an Emmy for "Outstanding Music Composition in a Sports Program," for their work on the 20th Olympic Winter Games.Immediate Music has its own band, called Globus, that fuses cinematic orchestral music with contemporary and world music rhythms.
专辑曲目:
01. The Ultimate Adventure
02. The Ultimate Adventure (No Choir)
03. Brave New Worlds
04. Brave New Worlds (No Choir)
05. Escape From The Wizard
06. The Golden Voyage
07. The Golden Voyage (No Choir)
08. The Golden Voyage
09. The Warlocks Apprentice
10. The Warlocks Apprentice (No Choir)
11. Crowning Victory
12. Crowning Victory (No Choir)
13. Gone Soaring
14. Gone Soaring (No Choir)
15. Down The Rabbit Hole
16. Down The Rabbit Hole (No Choir)
17. Land Of Wonder
18. Land Of Wonder (No Choir)
19. To A Faraway Land
20. Believe The Magic
21. Believe The Magic (No Choir)
22. Fantasy Kingdom
23. Fantasy Kingdom (No Choir)
24. Running From Dinosaurs
25. Operation Rescue
26. Operation Rescue (No Choir)
27. Magical Inventions
28. Magical Inventions (No Choir)
29. Unlock The Secret
30. Unlock The Secret (No Choir)
31. Treasure Chase
32. I've Created A Monster
33. I've Created A Monster (No Choir)
34. The Hometwon Hero
35. The Hometown Hero (No Choir)
36. Iron Warrior
37. Iron Warrior (No Choir)
38. Curse Of The Oracle
39. Curse Of The Oracle (No Choir)
40. Like Lambs To Slaughter
41. Like Lambs To Slaughter (No Choir)
42. Atlas
43. Atlas (No Choir)
44. Kingdom Of Glory
45. Kingdom Of Glory (No Choir)
46. Soothslayer
47. Soothslayer (No Choir)
48. Battle Of Megiddo
49. Battle Of Megiddo (No Choir)
50. The Knights Templar
51. The Knights Templar (No Choir)
52. For King And Country
53. For King And Country (No Choir)
54. Pandora (Version 1)
55. Pandora (Version 1, No Choir)
56. Pandora (Version 2)
57. Pandora (Version 2, No Choir)
58. Lords Of The Realm
59. Lords Of The Realm (No Choir)
60. Almighty
61. Almighty (No Choir)
62. Glorious Return
63. Glorious Return (No Choir)
64. Wings Of Victory
65. Wings Of Victory (No Choir)
66. Call In The B Team
67. Call In The B Team (No Choir)
68. Possessed
69. Possessed (No Choir)
70. Master Of The Vortex
71. Master Of The Vortex (No Choir)
72. Etherea
73. For The Fallen
这里是其它用户补充的资源(我也要补充):
暂无补充资源