中文名: 语音识别应用
英文名: Dragon Dictate
资源格式: 压缩包
版本: v2.5.2 Mac OS X
发行时间: 2011年
简介: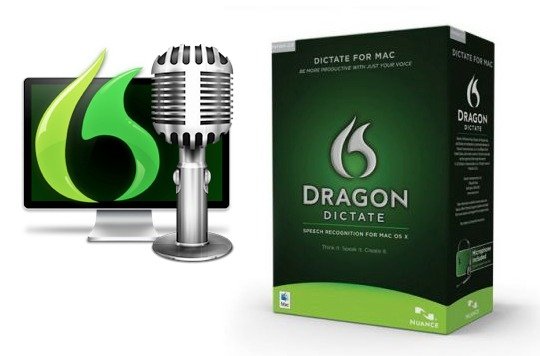 Dragon Dictation是一款非常简单易用的语音识别应用, 可以直接将语音转化为文本或电子邮件信息。事实上,其输入速度最快可以达到键盘输入的5倍。

国际语音识别巨头Nuance公司最新发布一款新的语音识别产品Dragon Express,日前该产品已经上架Mac App Store,定价为49.99美元。为了方便用户快速激活听写窗口,新版本图标是显示在菜单栏上的,用户只需点击就可开始使用。听写完毕用户可以直接将文本发送出去或是利用在网上搜索、复制等。

Dragon Dictate能让你在你的Mac上实现超过你有没有想过可能。输入文字,只是讲 - 比打字快了三倍 - 与您最喜爱的Mac只用你的声音及互动来操作。从基础打造起来的Mac OS X雪豹内置,帮助您创建报告,电子邮件,文章,书籍,研究笔记,网上的内容,以及更多 - 快速,简便,准确。它是聪明的Mac的语音识别。

With Dragon Dictate for Mac speech recognition software, you can enter text just by speaking. Control your favorite Mac applications – including Microsoft Word 2011 -- using only your voice. With Dragon Dictate you can produce reports, email, articles, books, research notes, online content, and more — quickly, easily, and accurately. And great new features mean you'll get even more done, faster. With the introduction of the free Dragon Remote Microphone application (available in the Apple app store), you can achieve the same great accurate transcription using a device you already may have: your iPhone! And new social media commands make posting to Facebook or Twitter a breeze. Dragon Dictate provides amazing accuracy and requires just minutes of training to get started. Built upon the renowned Dragon 11 speech recognition engine, Dragon Dictate for Mac is Simply Smarter Speech Recognition.

Turn Talk into Text
Instead of a keyboard, use your voice to produce text. Speak your thoughts, then watch your words appear on screen in your favorite Mac applications with amazing recognition accuracy.

Unlock Your Creativity
Dragon Dictate for Mac keeps up with your brain. Transform ideas into text at the speed of thought. Start being creative and productive with only your voice -- don't let typing get in the way of your ideas or productivity.

Work Comfortably
Control your Mac in a relaxed, hands-free manner without being tied to your keyboard. Instead of using your mouse, just speak commands to launch and control applications. Move the cursor or click anywhere on screen simply by voice.

Multi-task Like Never Before
Tell your Mac what to do, like "Reply To This Message" or "Open Microsoft® Word" or "Jump To Google" to work faster and smarter. Create voice commands that automate complex workflows on your Mac.

Work Your Way
Create a digital world, powered by your own voice. Customize Dragon Dictate for Mac with personal vocabulary and voice commands that reflect the kind of work you do.

Comfortable and Convenient Wireless Solution
Turn your iPhone or iPod into a wireless microphone for use with Dragon on your Mac. The free Dragon Remote Microphone app can be used with Dragon Dictate to generate the same great transcription accuracy – without the traditional headset wires.

Robust Recognition
Dragon Dictate offers Recognition Training which enables it to learn how you speak while you use the software. A powerful Vocabulary Editor lets you add specialized words, such as the names of people, places and other proper nouns.

Customizable
Create new voice commands for controlling Mac applications, or set up voice-triggered workflows using AppleScript or Automator.

Built for Mac
Dragon Dictate for Mac was built to give you the experience you expect from your favorite Macintosh applications -- an intuitive, easy-to-use interface that dramatically boosts productivity. What's more, Dragon Dictate for Mac works with Microsoft Word 2011 and your favorite Apple applications, including Mail, iChat, iCal, TextEdit, Pages, Safari and many more.

Exceptional Online Help
For those times when you need a little assistance, Dragon Dictate offers complete, searchable online help. It's always available, convenient to use, and easy to understand so you can get the answers you need without delay

USB Microphone
High-quality headset microphone included

Enhanced Hardware and Software Support
Microsoft Word 2011 Support: Dictate 2 allows users to seamlessly combine dictation with manual input from the mouse and keyboard. This ability to "mix talking and typing" within Microsoft Word was the most requested product enhancement request. In addition, Dictate offers built-in voice commands for controlling Microsoft Word 2011. These voice commands allow users to format text, insert tables and graphics, and control most menu items by voice.

New Audio Input Options
iPhone as Wireless Microphone: Most customers use Dragon by speaking directly to their Mac using the microphone included with their Dragon software purchase. But some users can be frustrated by wearing a headset that tethers them to their Mac. With the introduction of the free Dragon Remote Microphone application (available in the Apple app store), users can achieve the same great accurate transcription using a device many already have: their iPhone! The Dragon Remote Microphone app converts a user's iPhone 3G, 3GS and 4, iPad and iPad 2 or iPod Touch 4th gen running iOS 4.2, or later into a wireless microphone via WiFi.

Time-Saving Voice Commands
New Facebook and Twitter Commands: Users can easily update Facebook by saying "Post to Facebook", "Post to Facebook [text]," or "Post that to Facebook." Tweets are quickly captured by voice: a user selects dictated or typed text (via mouse or voice command), and says "Post that to Twitter." Additional Twitter commands include "Tweet [text]" (English only) and "Post to Twitter [text]."

Improved Formatting Control
Formatting Enhancements: With the new Auto Formatting dialog, users have greater control over the way certain data is formatted. Individual preferences can be set for dates and time (e.g., June 18, 2011 vs. 6/18/11), numbers and units of measure (e.g., five vs. 5), addresses, abbreviations, and more. Users can also set a preference to insert two spaces after a period, if they choose.
Numbers Mode: Version 2.5 introduces Numbers Mode, which can be particularly helpful for users that frequently dictate many numbers in a row, such as inputting figures or product codes into a database. When in Numbers Mode, Dragon recognizes everything it hears as a number or as a command.
Vocabulary Editor Improvements: Users can now delete words from the built-in Dragon vocabulary. This is helpful if a vocabulary entry you don't need "competes" with something you regularly dictate (such as competing spellings like Schaeffer and Schafer).

Getting Started with Dragon is Faster and Easier
Faster and Easier to Create a User Profile: Updates the Voice Training component of user profile creation, introducing new additional training text.

User Interface and Usability Enhancements
Auto Sleep Microphone: If the microphone is on but does not receive input after one minute, the microphone will automatically go into Sleep mode. This Auto Sleep functionality is helpful as it forces users to follow effective microphone control even when you forget to turn the microphone off. With Dragon Dictate 2 users can set personal preference for the time allotted for the Auto Sleep microphone functionality (any range from 30 seconds to five minutes). Users also have the option to turn off the Auto Sleep functionality entirely.





Minimum System Requirements
Intel-based Macintosh running Mac OS X 10.6 Snow Leopard or Mac OS X 10.7 Lion.
Internet connection required for registration.
Nuance-approved USB microphone for Mac (included with new purchase).



代码
Editeur : Nuance
Version : 2.5.2
Configuration minimale : Mac OS X
Date de sortie : 2011



Format : RAR
Langue : Fr
Nombre de fichiers : 1
Taille totale : 1,54 Mo


**********************************************************************************

Pour ceux qui veulent utiliser leur microphone intégré :

01/ Téléchargez les logiciels Lineln et SoundFlower.
02/ Installez le logiciel SoundFlower et ouvrez-le (Il sera uniquement dans la barre de menu).
03/ Installez puis ouvrez LineLN et configurez le comme ceci :
- Input from Built-in Microphone : Internal Microphone
- Output to Soundflower (2ch)
Puis cliquez sur Tass Thru pour démarrer le logiciel.
04/ Démarrer ensuite MacSpeech Dictate et créer un nouveau profil.
05/ dans le choix du Microphone, choisissez Soundflower (2ch).

**********************************************************************************
下载链接来自STF
未经过安装测试与安全检测,使用者后果自负与本论坛无关
软体版权归原作者及其公司所有,如果你喜欢,请购买正版
这里是其它用户补充的资源(我也要补充):
暂无补充资源