专辑英文名: The Best Of Christmas – 50 Christmas Favorites
专辑中文名: 弦乐团圣诞专辑
古典类型: 全集作品
资源格式: MP3
版本: [3 CD Set]
发行时间: 2004年
简介: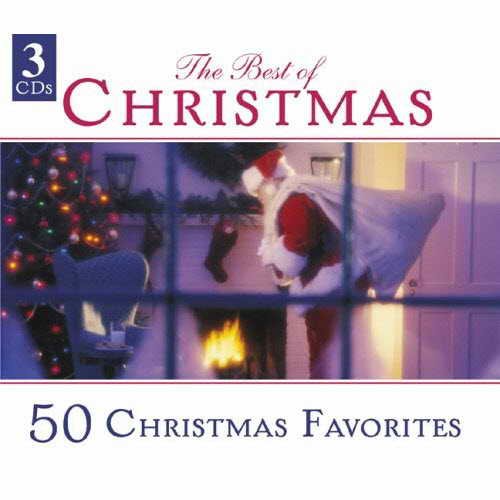 压缩码率: 320Kbps

专辑介绍:

作为在器乐"轻音乐"(easy listening)最多产和最可信赖的名字之
101 Strings Orchestra 由David L. Miller于1952年创办的The 101 Strings由David L. Miller于1952年创办的The 101 Strings 在约三十年中灌录超过一百张唱片,在约三十年中灌录超过数
于与曲目... 经录制了几百张专辑。标志性的声音敬礼于美妙的旋律、纯净清新的作品和愉悦放松的环境。他们这张专辑包括了一些摆时代的圣诞经典曲目,主要是应当归类于轻音乐.101有部分专辑却是配器、编曲甚至是工艺技术的尝试品。交响节奏(Backbeat Symphony)是用摇滚鼓将古典变为摇滚的

Three discs containing 50 tracks of great Christmas music performed by 101 Strings Orchestra to enjoy celebrating the holiday listening to some melodies.

" 101 Strings was a brand for a highly successful easy listening symphonic music organization, with a discography exceeding a hundred albums and a creative lifetime of roughly thirty years. Their LPs were individualized by the slogan "The Sound of Magnificence", a puffy cloud logo and sepia-toned photo of the orchestra. The 101 Strings orchestra was actually composed of 124 string instruments (all male except for the harpist) and was conducted by Wilhelm Stephan. The orchestra's famous official photograph was taken in the Musikhalle Hamburg. "


引用
Biography

by Steve Huey

One of the most prolific and reliable names in instrumental easy listening music, the 101 Strings Orchestra has literally recorded hundreds of albums since its inception in 1957. Their trademark sound is built on a reverence for melody, pristine production, and a pleasant, relaxing ambience; while occasional albums have concentrated on brass, piano, guitars, and even mild rock & roll rhythms, the string section -- true to the group's name -- nearly always remains front and center, because of its lush, soothing sound qualities. Most of their albums were built around some unifying theme, whether the work of a well-known artist or songwriter, a specific topic (patriotism, holidays, et al.), TV/ movie themes, songs from a particular country, revampings of familiar tunes from other genres, and so on. The group was founded by producer/engineer Dick L. Miller, who was searching for a way to mimic the sound and style of orchestras led by "name" conductors like Mantovani, without the expense involved in securing their services. He hit upon the idea of recruiting unknown European groups at a much lower cost, and made the 101 Strings Orchestra into something of a brand name (since the personality of the group rested with the arrangements, the individual musicians were somewhat interchangeable, so long as they could play in the preset style). The orchestra's first home was Miller's own Somerset label and their first arranger was Robert Lowden; he was followed by Joseph Kuhn and Monte Kelly in turn, all of whom wrote occasional original numbers as well. In 1964, Miller sold the whole 101 Strings package to the Alshire label, which continued to turn out product with assembly line regularity over the next few decades. During their first decade, the 101 Strings would occasionally offer a more experimental album as a change of pace, but that all stopped after their fan base's reaction to 1968's futuristic and at times unsettling Astro Sounds From Beyond the Year 2000 (which became a sought-after item among latter-day space age pop fans). In 1995, Madacy Entertainment purchased the Alshire label and began reissuing a great deal of the 101 Strings back catalog on CD, not to mention new material.

专辑曲目:
Disc 1

01. The Christmas Song (Chestnuts Roasting On An Open Fire)
02. The Little Drummer Boy
03. Silver Bells
04. Let It Snow
05. Away In A Manger
06. The First Noel (Full Symphonic Version)
07. O Little Town of Bethlehem
08. O' Tannenbaum (O' Christmas Tree)
09. Jingle Bells Fantasy
10. Hark! The Herald Angels Sing
11. Adeste Fideles
12. Sleigh Ride
13. Medley (Here Comes Santa Claus, Jingle Bells)
14. Still, Still, Still
15. Angels From The Realms Of Glory
16. Waltz Of The Flowers (The Nutcracker)
17. Angels We Have Heard On High

Disc 2

01. Christmas Festival (Medley Of Traditional Christmas Carols)
02. White Christmas
03. The First Noel
04. Hark! The Herald Angels Sing
05. Jingle Bells
06. Rudolph the Red-Nosed Reindeer
07. It Came Upon A Midnight Clear
08. The Twelve Days of Christmas
09. O Holy Night (Cantique de Noel)
10. Fuguetta On We Wish You A Merry Christmas
11. Jesusita En Chihuahua
12. Canon
13. Here Comes Santa Claus
14. Ave Maria
15. For Unto Us a Child Is Born
16. Hallelujah (From Handel's Messiah)

Disc 3

01. Joy To The World
02. Sleigh Ride (Full Orchestra)
03. We Wish You a Merry Christmas
04. Winter Wonderland
05. Deck The Halls
06. Silent Night
07. God Rest Ye Merry Gentlemen
08. Frosty The Snowman
09. Dance Of The Sugar Plum Fairy
10. Greensleeves
11. Syncopated Skaters
12. March From Nutcracker
13. Carol Of The Drum
14. Troika
15. O Come All Ye Faithful
16. Carol Of The Bells
17. Holiday For Strings
这里是其它用户补充的资源(我也要补充):
暂无补充资源