专辑英文名: The Goat Rodeo Sessions
专辑中文名: 山羊雅集弦乐四重奏
古典类型: 室内乐
版本: [FLAC+iTunes Plus AAC+iTunes LP+Video+Scans]
发行时间: 2011年10月21日
简介:


资源码率:256k iTunes Plus AAC
发行公司:℗ 2011 Sony Music Entertainment

专辑介绍:

个人觉得实在是年末难得的一张好专辑;
每一首歌都有相当古典而又温暖的气息;
这样的冬天窝在被子里听想必是件异常惬意的事。
由马友友和其他三个音乐家一同带来的古典专辑;
包括了大提琴—Yo-Yo Ma、低音提琴—Edgar Meyer、
曼陀林—Chris Thile、提琴—Stuart Duncan;
四个艺术家的表演都相当出色,配合也很棒;
另外也有一位女生Aoife O'Donovan,Crooked Still的成员之一,
在其中2首歌中都有表演,担任Vocal的部分。
关于专辑的名字 "The Goat Rodeo",底下的英文引用部分有说明,
四位艺术家对此都有不同的理解。
听完之后就会觉得并不可以单纯地将此专辑归类到古典,
个人认为应该是蓝草-古典-爵士-民谣混搭的风格;
在采访中Thile也说蓝草乐迷会将这张归类到古典,而古典乐迷却会归类为蓝草


iTunes 版本中还有一个类似制作揭秘的10分钟视频和其中2首歌的现场live视频;
现场live也相当精彩,强烈推荐下载视频。

iTunes链接(带90s试听):
http://itunes.apple.com/us/album/the-goat-...62842867

我把音频部分,视频部分和LP部分打包成了三个部分,方便只需要音频或视频部分的;
大家三个包都下载下来解压之后全部拖到iTunes里就可以正常欣赏iTunes LP了。
另外不得不赞一下此LP制作相当精美,以下为内页预览: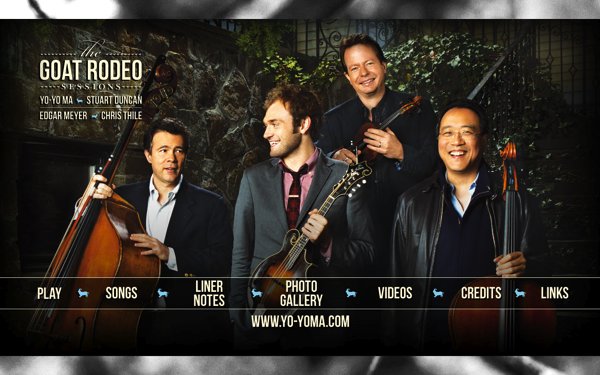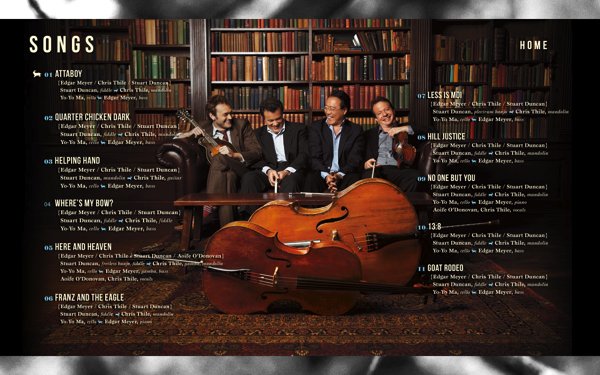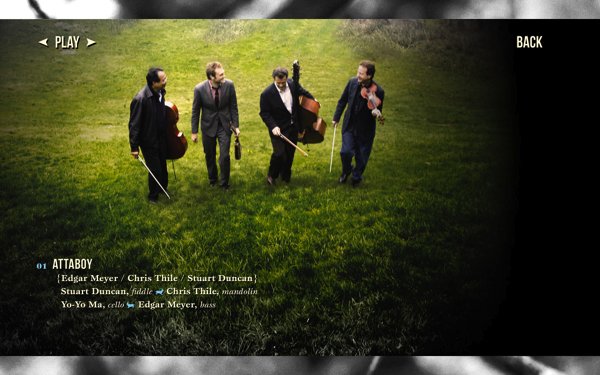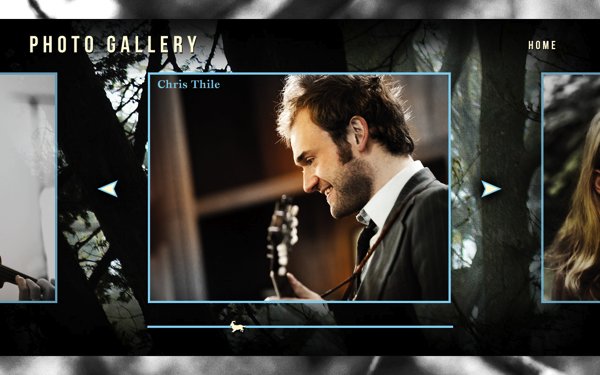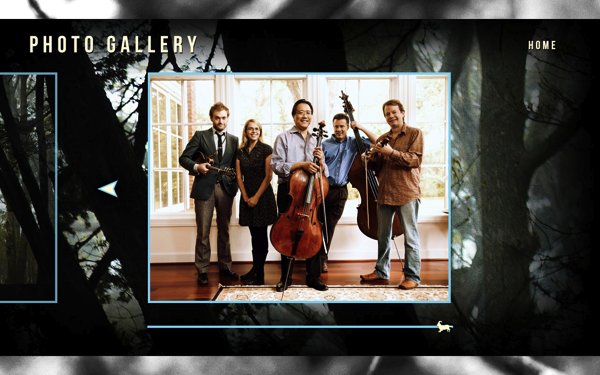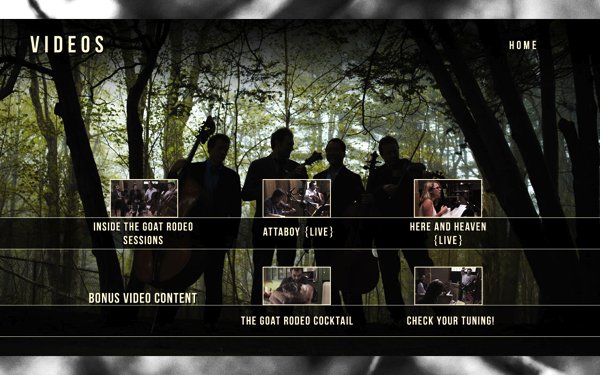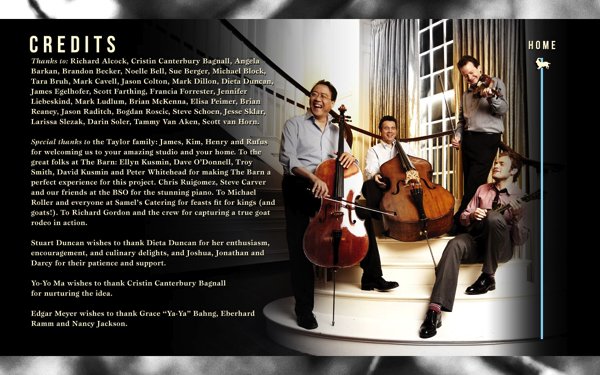 引用
The Goat Rodeo Sessions is a 2011 collaborative album by Yo-Yo Ma, Stuart Duncan, Edgar Meyer and Chris Thile. The album is Ma's third collaboration with Meyer.
Meyer has previously collaborated with both Ma and Thile, and in 2008 suggested Thile to work on Ma's Songs of Joy and Peace. The three expressed an interest in a future collaboration. Along with Duncan, they held their first rehearsal at Ma's house.The compositions are credited to Meyer, Thile, and Duncan.
The term "goat rodeo" in the album's title means 'a chaotic situation', a reference to the unusual and challenging aspects of blending the classical and bluegrass genres. The resulting sound has been dubbed "genre proof" by the group.
引用
Cellist Yo-Yo Ma, bassist Edgar Meyer, mandolinist Chris Thile and fiddler Stuart Duncan will be releasing The Goat Rodeo Sessions on Sony Masterworks. The Goat Rodeo Sessions is a landmark album project by four of the great instrumentalists in music today. While each musician is a renowned superstar in his own music sphere, they have come together now as a unified ensemble on a most remarkable and organic cross-genre project stemming from their friendship, and the title concept.
A goat rodeo, according to Urban Dictionary, "is about the most polite term used by aviation people (and others in higher risk situations) to describe a scenario that requires about 100 things to go right at once if you intend to walk away from it." Meyer first heard it used by his longtime music copyist in reference, he recalls, to "a very chaotic situation where a lot of agendas are kind of confused, and it's hard to tell up from down."

Relating it to The Goat Rodeo Sessions participants, all four lead extremely demanding if not chaotic lives in terms of scheduling, at least, making their meeting here, while much desired, still a near goat-rodeo miracle. But "goat rodeo" proved a perfect catch-all, too, in describing the otherwise hard-to-define nature of the quartet's music.

"The song arrangements are goat rodeos," says Thile, the young lion of the bluegrass mandolin, whose playing has fueled the progressive acoustic trio Nickel Creek and his current group, The Punch Brothers, and who collaborated with his multi-music genre hero Meyer on the 2008 album Edgar Meyer And Chris Thile. Adds Meyer, "We get a lot of pleasure in arrangements that have just enough twists and turns that you really can't let your guard down – like each little thing has to go right: If I trip on one thing, that's going to throw Chris, and then that's going to throw Yo-Yo, and then Stuart's going to have to make up a whole new part, because he's not going to know where we are from what just happened!"

Offering another analogy, Thile likens each song to a Rube Goldberg contraption, where each instrumental part helps set up a dizzyingly complex whole. Classical legend Ma, meanwhile, sees the "goat rodeo" as metaphor for "the mix, the very happy mix of personalities" that make up the project. "The mix of four people together could really be dicey," he says. "But you're building trust in a fabulous way through actually having lots of fun, but also supporting each other. To me, that's the goat rodeo."

The Goat Rodeo Sessions, then, is above all a product of the collaborative chemistry and communication between the players working, notes Meyer, toward "a harmonious whole." "The mandate of a project like this," he adds, "is that each person's own personal voice is entirely intact: I'm not trying to sound like Yo-Yo, who doesn't need to try to sound like anyone else, either. But at the same time you really want each individual voice to maintain its identity and integrity, so you have kind of a permanent goat rodeo in that sense, because we're never going to become four of the same thing. That ain't gonna happen!"

And as Thile notes, the four Goat Rodeo riders would never settle for "the least common denominator." But Ma also speaks of the underlying sense of community and "shared sense of values" that characterized the sessions. Meyer attributes much of this to the group's improvisational "co-authorship" of the music, much of which was created on the spot. "There's quite a bit of interplay between the musicians in bringing each piece to life, from composing to figuring out our parts," he says. Or as Duncan concisely puts it: "Everybody in the pool!"

The Goat Rodeo Sessions came about because Ma and Meyer are great friends, who both wanted to work together with Thile and Duncan, who were also longtime friends, Duncan having appeared on the then 12-year-old Thile's first solo album. "Both Stuart and I actually play fiddle together for the first time on a recording on this album," notes Thile, but he makes clear that this is just a side benefit.

"Edgar made a good point that the four of us are here because each of us enjoys hearing the other three doing what they do best," Thile says, "and these are the people that we want to hear! And the music was composed with that in mind, maintaining what's special about the individual voices and trying to find something new as a group, within that context."

The finished Goat Rodeo Sessions is something so musically new that the title works perfectly.

"We want the freedom to not have the music immediately defined by a couple of words," explains Meyer. "But at its root, Yo-Yo's going for the same thing that Stuart's going for, that Chris is going for–which is to completely internalize the music, and to play it without any kind of exterior references or even knowing what it is we're going for, but with an easy agreement among the four of us in knowing when we get there."

Ma offers final clarification: "In the end, what we're trying to do is simply make music that transcends whatever roots or categories or backgrounds that it starts from–that just exists as something that we're trying to express, through our community of values, as a moment in time creating very special music."
我的微薄,
http://weibo.com/1772613040
有问题请通过微博联系。
更多iTunes Plus AAC音乐,请光临博客:
http://www.mryoung.net/
专辑曲目:
01. Attaboy
02. Quarter Chicken Dark
03. Helping Hand
04. Where's My Bow?
05. Here And Heaven
06. Franz And The Eagle
07. Less Is Moi
08. Hill Justice
09. No One But You
10. 13:8
11. Goat Rodeo
12. Inside the Goat Rodeo Sessions (Video)
13. Attaboy (Live Video)
14. Here and Heaven (Live Video)
这里是其它用户补充的资源(我也要补充):
暂无补充资源