专辑英文名: Worship Music
音乐风格: 摇滚
资源格式: FLAC
发行时间: 2011年09月13日
简介: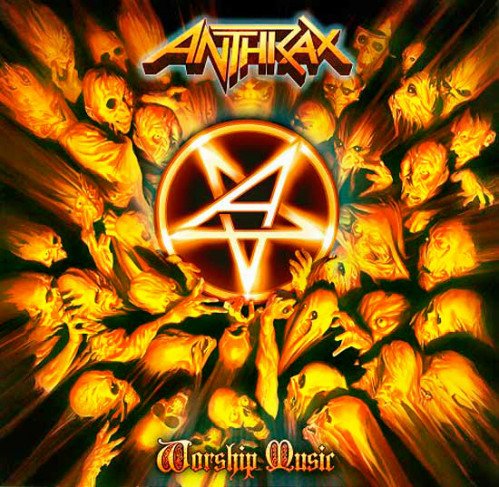 唱片简介:

Anthrax,中文名为 [炭疽乐队] 1981年6月成立于纽约。80年代的速度/鞭笞金属(Speed/Thrash Metal)。将硬核朋克的速度、狂暴与重金属的卓越的吉他技法和演唱结合在起,以其早期专辑参与创立了重金属音乐的一个分支。与METALLICA、MEGADETH不同的是,他们具有一种良好的意识,可以用幽默和现实义来调节常常过于严肃紧张的音乐。

Anthrax
Joey Belladonna – lead vocals
Scott Ian – rhythm guitar, backing vocals
Frank Bello – bass guitar, backing vocals
Charlie Benante – drums, acoustic and electric guitars
Rob Caggiano – lead guitar

Additional
Alison Chesley – cello

Production
Anthrax; Rob Caggiano – producers
Jay Ruston – mixing and additional production
Asim Ali – engineer
Andy Lagis – assistant engineer
Alex Ross – album art
Charlie Benante – album concept
Douglas Heusser – design, additional art
Ross Halfin – photography

http://anthrax.com/

Anthrax is an American heavy metal band from New York City, formed in 1981. Founded by guitarists Scott Ian and Danny Lilker, the band has since released ten studio albums and 20 singles, and an EP featuring Public Enemy. The band was one of the most popular of the 1980s thrash metal scene. When thrash metal began to gain a major following in the mid-to-late 1980s, Anthrax were dubbed one of the "big four" of thrash metal alongside Metallica, Megadeth, and Slayer. They were also one of the early thrash metal bands to sign to a major label (Island Records, in 1985).

The band lineup has been changed numerous times; following the departure of drummer Dave Weiss and bassist Kenny Kushner, several musicians replaced both band members' roles, though Paul Kahn and Greh Walls were the first to do so. In addition to this aspect, there were multiple vocalists involved in Anthrax, with Neil Turbin, Joey Belladonna and John Bush being among the frontmen of the band. Scott Ian and Charlie Benante are the only constant members that appear on every album. Bassist Frank Bello has played on every album with exception of the band's debut.

Worship Music is the tenth studio album by American heavy metal band Anthrax. It is their first album of original material since 2003's We've Come for You All and the first to feature original singer Joey Belladonna since 1990's Persistence of Time. The album was released on September 12 internationally, September 13 in the U.S., and is to be released in Europe on October 23, 2011.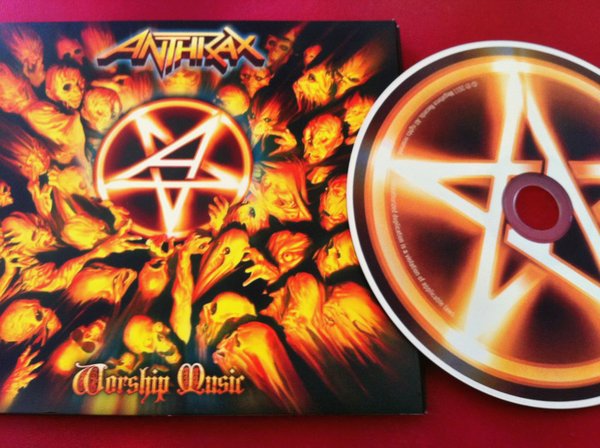 http://en.wikipedia.org/wiki/Worship_Music_(album)

http://www.amazon.com/Worship-Music-Anthrax/dp/B0058VA2U4
专辑曲目:
01. "Worship" 1:41
02. "Earth on Hell" 3:11
03. "The Devil You Know" 4:46
04. "Fight 'Em 'Til You Can't" 5:48
05. "I'm Alive" 5:37
06. "Hymn 1" 0:38
07. "In the End" 6:46
08. "The Giant" 3:47
09. "Hymn 2" 0:44
10. "Judas Priest" 6:24
11. "Crawl" 5:29
12. "The Constant" 5:01
13. "Revolution Screams" 6:10
14. "New Noise" (Hidden track; Begins at 11:24) 4:45
这里是其它用户补充的资源(我也要补充):
暂无补充资源