专辑英文名: Pursuit of Honor
音乐风格: 摇滚
资源格式: FLAC
发行时间: 2011年08月01日
简介: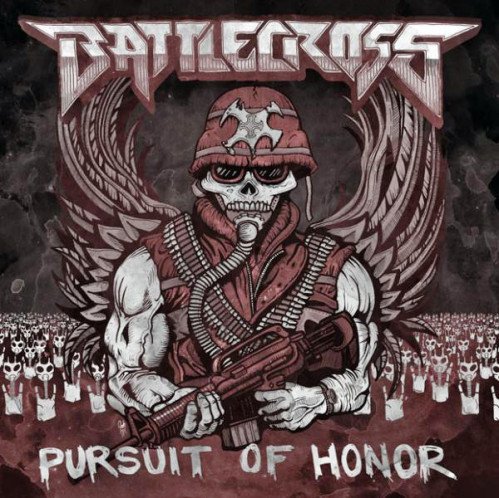 唱片简介:

美国Battlecross乐队2011专辑[追求荣誉]

http://www.metalblade.com/battlecross/

http://www.amazon.com/Pursuit-Honor-Battle...0&sr=1-1


引用
Battlecross来自美国,2003年建队,现在签约在大名鼎鼎的Metal Blade Records。他们风格比较特别,简单说就是RIFF偏Thrash的旋死团.
BATTLECROSS incorporates many elements of extreme thrash, death and tech metal, creating a precise blend of fist pumping brutality, intensity, and drive that satisfies both the tech-metal guru and the old-school die hard alike. This culmination of innovation, persistence, power, and aggression has earned BATTLECROSS, what some say, its own genre: Blue Collar Thrash Metal, proudly referencing the hard working, never give up attitude displayed by those hailing from the Motor City. Being huge metal fans themselves, they are highly influenced by bands like Pantera, The Black Dahlia Murder, Testament, GWAR, Sepultura, Metallica, and Slayer.
With the mindset to create a sonic metal assault unlike nay other, childhood friends Tony Asta and Hiran Deraniyagala set forth on the path to shred & abandoned the idea of following any trends. The guitar slinging duo brought an infused style of old school metal with dark elements of thrash and death metal. Struggling for years to find reliable and dedicated members, the true formation of BATTLECROSS was born in 2007, when drummer Mike Kreger responded to a want ad, and added a machine-like, brutal precision on the drums and proved to be just the right match for Tony and Hiran s mature and technical style of thrash. Bringing a whole new level of musicianship and intensity with his quick finger picking and tasty solos, bassist Don Slater joined the group, bringing a skill and technique that impresses even the most prolific bassists. The thrash metal band was finally complete when popular area vocalist, Kyle Gumby Gunther, joined the band. Known for his command of the stage and alternating deep growls with high pitched screams, Gumby punishes the audience and inspires pits of rage.
Together, the five-piece create an unforgettable and energetic live show that decimates their audience. Sharing the stage with the likes of Dying Fetus, GWAR, Devil Driver, The Absence, Vital Remains, The Faceless and Metal Fists throughout the Midwest, BATTLECROSS began to bang heads nationally with a nod from MySpace A Place for Metal s 2008 Best Unsigned Metal Band contest for being Metal Sucks worthy and being featured on local, national and global metal radio. Mike Kreger has also gained recognition and was crowned as Sickdrummer.com & Zildijian s Sickest Dirt Fest Drummer in the same year.
Recording information: Random Awesome Recording Studio, Bay City, MI (06/2009-04/2011).
Photographer: Tim Debo.
Personnel: Tony Asta (guitar); Kyle Gunther (vocals); Mike Kreger (drums); Hiran Deraniyagala (guitar).
Audio Mixer: Josh Schroeder .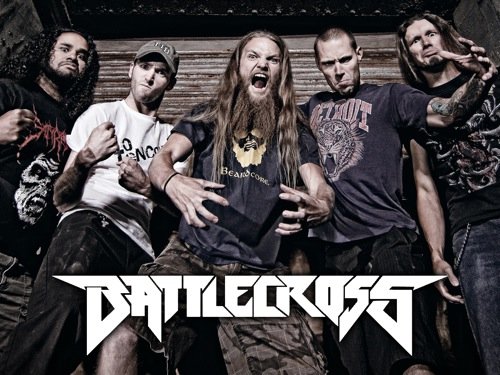 专辑曲目:
01. Pursuit of Honor
02. Push Pull Destroy
03. Kaleb
04. Deception
05. Man of Stone
06. Breaking You
07. Rupture
08. Leech
09. Better Off Dead
10. Misery
11. Foreshadowing
这里是其它用户补充的资源(我也要补充):
暂无补充资源